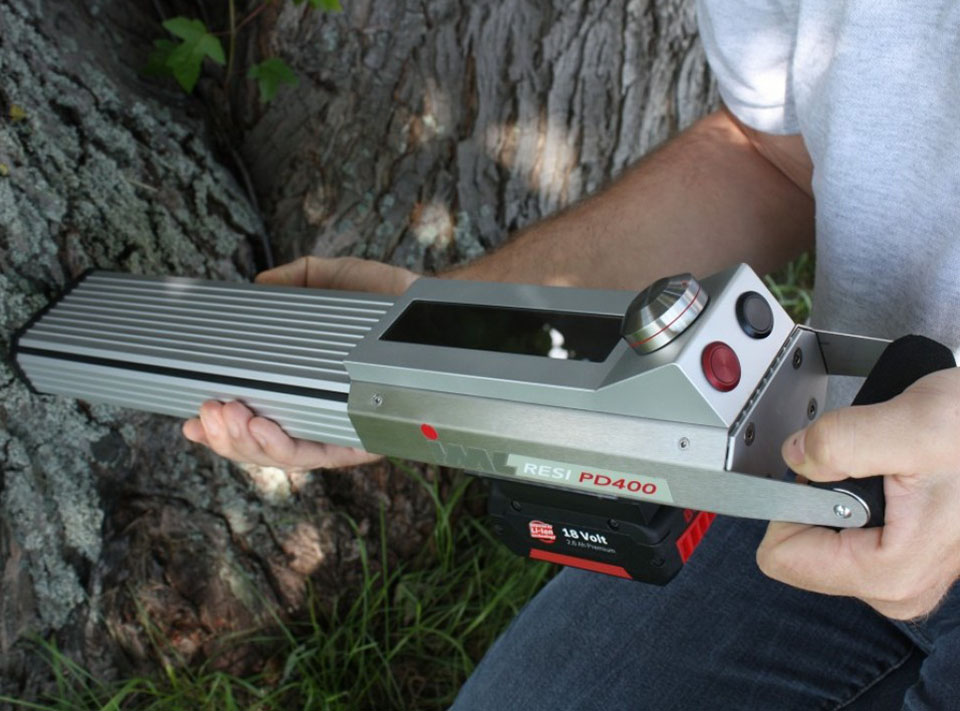 Advanced Decay Detection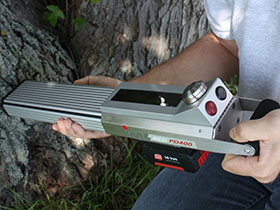 The instrument works by driving a hardened steel needle – 400mm long with a diameter of 1.1mm & 3mm flat cutting tip – into the tree at a constant speed. If the needle passes through decayed or defective wood (i.e. a crack, decay or entrapped resin) the reading produced is correspondingly lower depending on the extent of decay/defect present. The PD 400 therefore gives an immediate indication of wood quality at the drilling point.
From this a graph is produced and available as a PDF file, this graph clearly shows any internal dysfunction within the tree, the example below shows an internal cavity at 17cm to 33cm.
The Resistograph will provide you with measurable data which will determine to what extent a tree is at risk of failure.
Please follow links for more information.
http://www.imlusa.com/html/iml-resistograph_pd-series.html