​Tree Hazard and Tree Risk Assessment Surveys
As a landowner with trees present, you have a responsibility under The Occupier's Liability Act 1957/1984, this lays down a duty for occupiers to take reasonable and practical steps to ensure that premises (including woodland) are reasonably safe for visitors permitted to be there. This requires you to complete and maintain a tree risk assessment survey.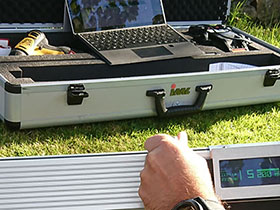 This affects landowners / managers of trees and woodland who need to make regular safety inspections of their trees adjacent to buildings, roads, car parks, footpaths, picnic areas, public areas, etc. to ensure that they have taken reasonable and practical steps to monitor the safety of their trees to prevent damage or injury to people or property.
GM Tree Consultants are qualified and accredited with the nationally recognised 'LANTRA Professional Tree Inspection Certificate' this advanced qualification demonstrates knowledge to clearly and competently inspect potentially hazardous trees, known as a VTA – Visual Tree Assessment and then write appropriate and detailed remedial works (control measures) with appropriate time scales or priorities indicated.
GM Tree Consultants are also licenced users of QTRA (Quantified Tree Risk Assessment) system. A detailed explanation of QTRA can be found by following this link: www.qtra.co.uk
"The primary reasoning behind carrying out active tree management is to identify a foreseeable failure, make an informed
decision and act on it within a specified time and know that the response is reasonable in
relation to the target area and the financial resources available".